Get started on your pathway
Keep a record of your activities through Engage and work towards completing a co-curricular path.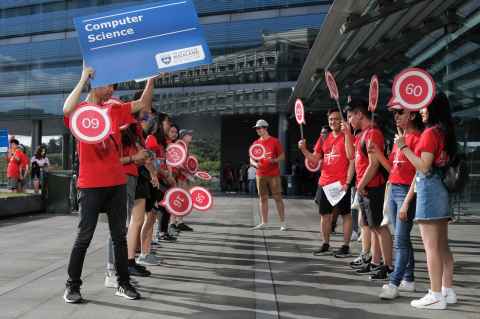 Step one
Choose a path that interests you, and explore some of the approved activities on offer. 
Step two
Get in touch with the team by completing this form, so we can add you to the correct path.
You will be notified when you have successfully enrolled in a path.
Step three
Participate in your chosen activity.
Step four
Log your activity into the Engage system, and track your path progress.
Not sure what this means? Read this helpful article.
Step five
You will be notified once you've completed all your path requirements, and your achievement will be added to your co-curricular record.
Step six
Work towards receiving your University of Auckland Distinguished Graduate Award, by selecting a second path to complete.
Important note
Students must have completed the activity while they were enrolled at University. Any activity that was undertaken prior to 2021 will not be recognised in the Co-Curricular Recognition Programme.
It is also important to note that a single activity cannot be used in more than one path. Also, you can only work towards completing one path at a time.
In order to be eligible for the University of Auckland Distinguished Graduate Award, students must have completed two of the four path options (Leadership, Community Engagement, Global Citizens or Innovation).
It is fine to work towards a path, without pursuing the Distinguished Graduate Award. Your results will be recorded on your co-curricular record.