Current Students - Replacing your card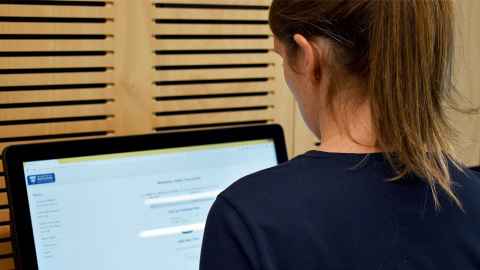 Replacing your Campus Card
Your Campus Card is valid for six years. During this time, if your card is:
lost
stolen
not working
or you want a new ID photo
You will need to visit your closest Campus Card Centre, either at Ask Auckland Central or Epsom, and request a replacement card.
The staff will print a replacement Campus Card for you on the spot, for a replacement card fee of $20, which can paid by EFTPOS. This fee will be waived if:
Your card has expired
You are able to provide a police report showing your card was stolen
The card itself is faulty due to a manufacturing issue
You are replacing it due to a legal name change
Once your new card has been printed it may take 24 hours before your new card can be used in the library, rec centre, for building access, and for any printing credit to transfer over.
Reporting your card as lost or stolen
All lost cards must be called through to the Security Control Room on 0800 373 7550 or ext 85000 immediately.
If you want, you can also report your card lost via Campus Card self-service. If you find your lost card before getting a new one, you are able to reactivate the card via the same Self-Service link.
If Security deactivates your access, you will need to contact your student faculty centre to activate access on your new card.
If you don't inform Security of your lost card, access will automatically transfer to your new card – you will receive an email informing you when this has happened.
Issues with your Campus Card
If you have any issues with your Campus Card, contact us through the details below or visit one of our Campus Card Centres:
If you need to request a print credit or refund please click here.

Campus Card Centres
AskAuckland Central
Alfred Nathan House, Ground Floor
City Campus (Entrance past the General Library on Alfred St)
Opening hours: Monday to Friday 8am-6pm.
Faculty of Education and Social Work student centre
Epsom Campus
Located on Level 1 of A block down the corridor to the left of reception.
Opening hours: Monday to Friday, 9am-5pm.
How to use your card
You manage your card via the Campus Card Self-Service Portal. You can use self-service to top up your print balance, report your lost card and more. Find out more here.