Ashley is a Diversity Abroad scholarship recipient from Wellesley College in Massachusetts, USA.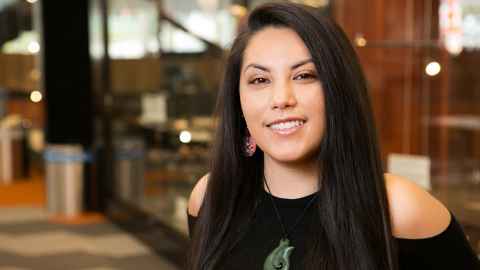 "I am a Diversity Abroad scholar and was fortunate enough to win a fully-funded scholarship to the University of Auckland. I considered many factors before coming here – I wanted to go to a university that was highly ranked and had a great psychology programme. However, the presence of Māori culture really solidified my decision to study in Auckland. I am interested in the ways that indigenous culture is celebrated and much more visible in society, and how it is integrated into educational spaces."
Professionally, studying abroad has helped me grow in ways that solely studying at my home university could not have.
"I was able to take courses on content that is not offered back home, and that has made me more employable. I learned more about the integration of indigenous culture in education which is directly linked to what I want to pursue as a career."