Harry is a Marine Biology major at the University of St Andrews in Fife, Scotland.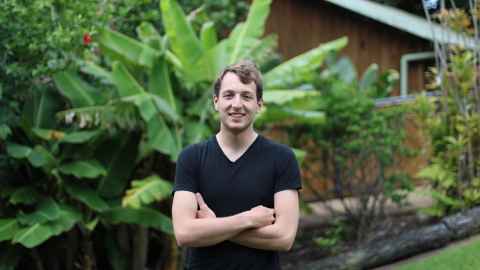 "The University of Auckland is one of the best schools in the world for my degree pathway and I loved the idea of travelling alongside my studies. I took papers in Marine Ecology, Conservation Ecology, Fisheries and Aquaculture, and Freshwater Ecology. Part of my conservation class investigated Māori communities and how interconnected they are with nature – I found it fascinating!"
Studying here has allowed me to experience a whole new culture and be exposed to life outside the bubble of my home university. The cultural diversity has made a massive impact on how I study and how I live my day-to-day life.
"I aspire to work as a natural history and documentary filmmaker.
Studying abroad has allowed me to develop my skills in order to break into that career, to see the world from a different perspective, and to generate a worldwide network of job opportunities after I graduate."
Read more about Harry's University of Auckland Study Abroad experience in The Saint Online.