Marine Science draws on a range of disciplines to advance our understanding of the functioning and management of the oceans.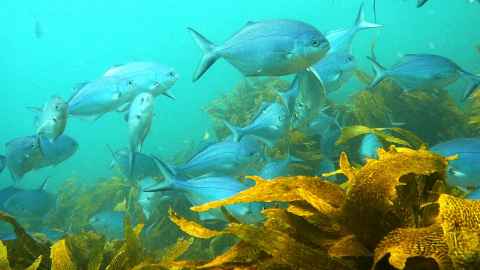 Subject overview
Marine Science is the scientific study of the oceans and combines research areas in aquaculture, coastal processes, fisheries science, marine biology, marine conservation, marine geology and oceanography to explore the marine habitat. Alongside learning about the theory of Marine Science, you will have the opportunity to develop practical skills in research design and analysis of the marine environment.
Marine Science is centred at the Leigh Marine Laboratory, which offers unique opportunities in marine research. Facilities include a 14m research vessel and several smaller boats, diving support, a flow-through seawater system for tank experiments, onsite accommodation for students and visitors, a library and access to the University's online catalogue, aquaculture facilities, a meteorological station and well-equipped laboratories.
Where can Marine Science take you?
The versatility of Marine Science and its multidisciplinary relationship with other sciences means our graduates find employment in the areas of aquaculture, conservation and environmental management and research focused on the marine environment.
Meet a student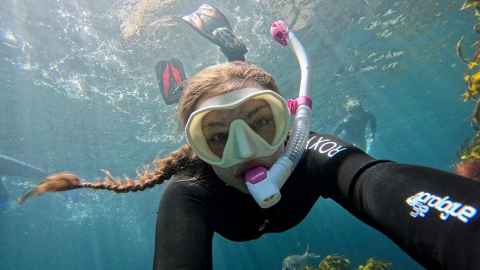 I hope this qualification gives me a greater entry into the marine science world, and that it puts me on a strong pathway to a sustainable career.
Read Gemma's full story here. 
Explore your study options in Marine Science