Doctoral study in Marketing
Why study with us?
One of Asia-Pacific's leading research-led business schools. Our Business School is in the 1% of Business Schools worldwide to hold Triple Crown accreditation from the leading international bodies: AACSB International, EFMD-EQUIS and AMBA.
The QS World University Rankings by Subject (2021) confirmed the University of Auckland Business School as the best place in New Zealand to study many business disciplines.
We are New Zealand's most innovative university, ranked 35th in the Reuters Top 75: Asia's Most Innovative Universities ranking.
We offer state-of-the-art facilities including a dedicated postgraduate lounge and computer labs.
Our Business School Careers Centre can help you with career planning delivered through a programme of skills workshops, employer interactions and individual support.
Research opportunities
When you join us for your doctorate in Marketing, you'll join a high-calibre research community and have the opportunity to publish papers, attend international conferences and develop your network in academia and industry.
We welcome research proposals in topics relating to our key research specialisations:
Consumer behaviour
Consumers in the digital environment
Consumers' responses to marketing communications
Consumers' experience of shopping
Consumers' experience of possessions and place
Ethics and corporate social responsibility (CSR)
Marketing, practice and service innovation
Marketing in the service economy and sharing economy
Information and communication technology (ICT) and changing marketing practice
Marketing science, market measurement and performance
The marketing-entrepreneurship interface
Contemporary issues in branding
Branding in the service economy
Managing brands, market-based assets and market performance
The nature of intense brand relationships and brand communities
The development of brand meaning
Sustainability and societal issues in marketing
Marketing and sustainability
Consumer resistance and anti-consumption
Dissatisfaction and complaining behaviour
Alternative marketing practices
Corporate social responsibility, ethics, and frameworks of dominance, justice and hegemony in the contemporary market
Our people
Pursue your topic with us and benefit from exceptional standards of support and supervision from internationally recognised researchers.

Professor Roderick John Brodie: Relationship marketing and marketing strategy, managing brands, service management, marketing theory

Dr Denise Conroy: How we identity and our sense of self shapes our consumption choices, how we allocate and spend our resources, and where we choose to focus our attention.

Associate Professor Karen V. Fernandez: Consumer culture theory, particularly consumers' relationships with possessions, places and technology as well as nostalgic, music and sustainable consumption

Dr Mike Lee: Anti-consumption and consumer resistance, especially brand avoidance, innovation resistance, dissatisfaction and complaining behaviours; understanding and applying anti-consumption to areas of public policy and consumer well-being, with particularly interest in consumer perceptions, attitudes, and behaviour towards waste and waste utilisation

Dr Charlotta Windahl: Design practice and market innovation, including B2B and B2C activities related to innovating the experience, products and services, solutions, systems, business models and strategy in various contexts and sectors

Dr Yuri Seo: Digital consumer culture and behaviour, luxury consumption, cultural branding, multicultural marketplaces and globalisation

Past research topics
Experience doctoral study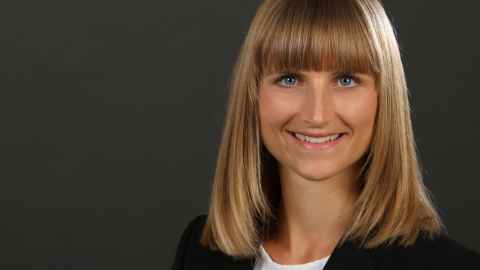 Carry Zimmerman, from Germany, is currently doing her PhD in Marketing under the supervision of Dr Denise Conroy and Dr Yuri Seo. She holds a Master of Science in Business Psychology and worked for the Department of Sustainable Management at the University of Bremen (Germany) before she came to New Zealand. With her PhD focussing on in vitro meat/lab protein, she is working in the areas of sustainability, food and consumer behaviour and wants to contribute to the SDG 12: Responsible Food Production and Consumption.
Meet a graduate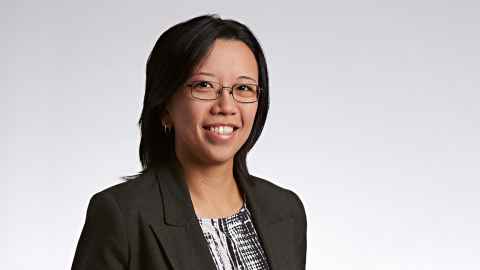 Dr Angela Cruz, now Senior Lecturer at Monash University (Melbourne), has won multiple prizes for her research. She has developed significant expertise in understanding the role of consumption practices and rituals in helping globally mobile and multicultural consumers settle into their adopted cultures. Her research, which contributes to a growing discourse on the importance of non-Eurocentric perspectives in an era of globalised marketplaces, has been published in world class journals including European Journal of Marketing, Journal of Business Research, Qualitative Market Research, and International Marketing Review. She has also guest-edited a special issue in the Journal of Consumer Marketing.
Angela completed the following programmes at the University:
Bachelor of Arts/Bachelor of Commerce conjoint in Marketing, Psychology and Film, TV and Media Studies
Bachelor of Commerce (First Class Honours) in Marketing
Master of Commerce (First Class Honours) in Marketing
PhD in Marketing
Scholarships and awards
Contact us
Phone the University
 923 7186 (within Auckland)
0800 61 62 63 (outside Auckland)
+64 9 373 7513 (overseas)