Sport and Recreation Interim Facility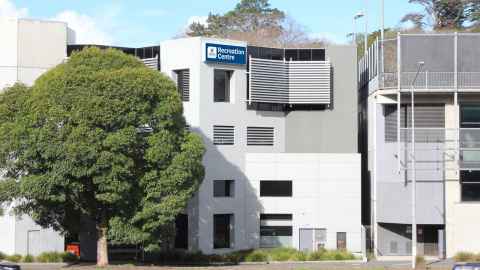 We are excited to announce that the Recreation Centre is moving to a freshly renovated facility located at 70 Stanley Street, while our new Recreation and Wellness Centre is under construction on our current site, 17 Symonds Street.
This modernised space is less than a 10 minute walk away from our current Recreation Centre and just a 5 minute walk from OGGB!
Spread across three levels, this space will aim to offer similar facilities to our current Recreation Centre in terms of size, equipment and services offered. The main gym will be located on the ground floor (Level 0) and will consists of a large open space with dedicated cardio, weights and functional zones, two studios and brand new bathroom facilities. Level 1 contains private car parking, and level 2 is home to administration offices, an additional mind body studio and a low impact circuit space with balcony access. 
This interim facility is scheduled to be up and running in Semester One, 2020, while the sports hall remains at our current Symonds Street location until Semester Two, 2020. We are currently working on a solution for our interim sports facility and aim to offer a court that is an equivalent size to our current one, at another location on campus. More information on this will be released soon.
Timeline