Undergraduate study in Logic and Computation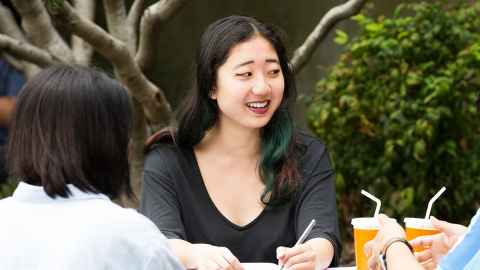 What can you study in Logic and Computation?
You can study Logic and Computation as a major in the Bachelor of Science (BSc) or the Bachelor of Arts (BA).
Logic and Computation combines courses from Computer Science, Mathematics, Philosophy and Linguistics. As a Logic and Computation student you can study courses in the following topics:
Algorithms
Artificial intelligence
Critical thinking
Data structures
Grammar
Logic
Pragmatics
Rationality
Syntax
Structuring your undergraduate programme in Logic and Computation
Where can undergraduate study in Logic and Computation take you?
Logic and Computation helps prepare you for a wide range of careers. This is because people's dependence on computing and computing services is increasing and diversifying. Businesses, tertiary institutions and computing industries all need experts with sharp analytical, programming, creative thinking and communication skills.
Jobs related to Logic and Computation
Business, systems or security analyst
Cloud systems or software engineer
Computer consultant
Data, e-commerce solutions, software, information architect
Database developer or administrator
Digital designer
Front end, game, systems or web developer
Further study options
Bachelor of Arts (Honours)
Bachelor of Science (Honours)
Master of Arts
Master of Science
Postgraduate Diploma in Arts
Postgraduate Diploma in Science

Help and advice for Arts and Science students
Student Hubs 
Visit your hubs for help and advice on any aspect of your studies and life at University.
The Student Hubs are your physical gateway to Waipapa Taumata Rau | the University of Auckland. 
The Student Hubs services are available seven days a week at the City, Grafton, Epsom and Tai Tonga campuses and six days a week at Tai Tokerau, with friendly staff available to provide you with advice on any aspect of your studies and life at the University.
If you would like to find out more about studying Logic and Computation, you can contact our Undergraduate Adviser.