This programme for Māori students offers an on-campus experience with culturally appropriate learning support to help you take your studies to the next level.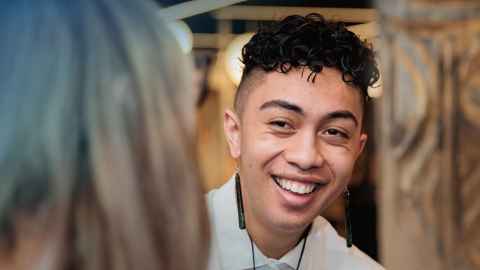 The programme allows tauira the opportunity to take a course over summer school which can go towards your degree. Students who take part in Tōia ki Waipapa get an on campus experience which delivers culturally appropriate learning support in preparation for University. In addition we also provide:
Whanaungatanga – A new university whānau
A number of activities both on and off campus
A credit bearing course (Māori 130) 
Academic and pastoral workshops
Peer mentoring
AT HOP Card
Free summer gym membership
Tōia ki Waipapa will take place from Monday 9 January 2023 and end on Wednesday 15 February 2023.
Registrations are open for those who have shown interest or those who have already applied for a University of Auckland accredited programme. Students who have not yet formally applied to the University will get guidance and assistance to do so. In addition to this, Tōia ki Waipapa is also open to Māori students who did not achieve University Entrance or get an offer to the University.

Register for our information webinar
Are you interested in getting a head start on your degree? Join us online on 12 June 2023 to find out more about Tōia ki Waipapa! You'll have the opportunity to learn about the application process, hear from our programme leader, and discover how Tōia ki Waipapa can benefit you.
Frequently asked questions
Want to learn more? Check out our FAQs for more information about Tōia ki Waipapa.
Meet our students
Hear from our Tōia ki Waipapa students to find out how the programme helped to set them up for success.