Start university strong with UniBound, a programme for Pacific school leavers that will help you achieve your study goals and step into uni with confidence.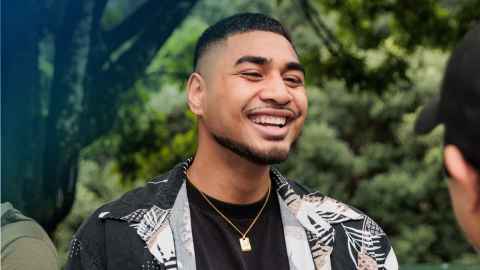 Get on the road to success
UniBound Summer is a five-week academic enrichment programme to prepare Pacific school leavers for university studies. It's designed to prepare students to achieve at the University of Auckland, and to help students transition into University life. 
Pacific culture and history is a key focus of UniBound, and you'll have the chance to take your learning to the next level with team activities and workshops. If you want to build your confidence and improve your study skills, then this is the programme for you.
The programme includes:
Completing ARTSGEN 104 - Te Parekereke. This is a credit-bearing course that will go towards your University of Auckland degree. For more details on the structure of the course and what you will learn, please visit ARTSGEN 104 - Te Parekereke.

Academic preparation in numeracy and literacy
Learning about Pacific and Māori cultures and knowledge
Off-campus learning activities
University 101: getting to grips with study at the University – where and how to do things
Team building activities and peer mentoring
Working on projects in tech or culture or research
HOP cards for travel during the five-week programme
UniBound is free for New Zealand school leaver students who meet the eligibility requirements of the New Zealand government's Fees Free tertiary education initiative.
Programme schedule
Our Orientation Day is on Monday 9 January 2023.
Our formal programme will begin the following week, on Monday 9 January. The programme runs 9am – 4pm, Monday – Friday, for five weeks and will end Friday 10 February.
A course exam will be scheduled the week after the programme closes and will be on one of the following dates:
Monday 13 February 2023
Tuesday 14 February 2023
Wednesday 15 February 2023
Registrations are open for all students of Pacific descent who have shown interest or who have already applied for a University of Auckland accredited programme. Students who have not yet formally applied to the University will get guidance and assistance to do so.
UniBound Foundation
UniBound Summer is also open to students of Pacific descent who did not achieve University Entrance or get an offer to the University. They will be considered for a place in UniBound Foundation, which is part of the Tertiary Foundation Programme (TFC).
Applications to the TFC programme will be made on behalf of suitable students during UniBound Summer. The UniBound team will provide pastoral and academic support during the TFC.
Please note that acceptance into the UniBound Summer programme does not imply that application for admission to any other University programme will be accepted.
Please contact us if you are unsure about your eligibility.
Programme confirmation
Placement in the UniBound Programme is not guaranteed.
Once you have registered interest for the UniBound Summer programme, we will email you an official "Offer of a Place".

Register for our information webinar
Are you interested in getting a head start on your degree? Join us online on 12 June 2023 to find out more about Unibound! You'll have the opportunity to learn about the application process, hear from our programme leader, and discover how Unibound can benefit you.

Frequently asked questions
Want to learn more? Check out our FAQs for more information about UniBound Summer.
Contact us
UniBound Team
Junior Toailoa 
UniBound Manager
Phone: +64 27 234 0552
Email: j.isara@auckland.ac.nz
Sara Toleafoa 
Student Support Adviser - UniBound
Email: s.toleafoa@auckland.ac.nz 
UniBound Room
20 Wynyard Street,
Auckland CBD 1010
Building 273, Room 201G.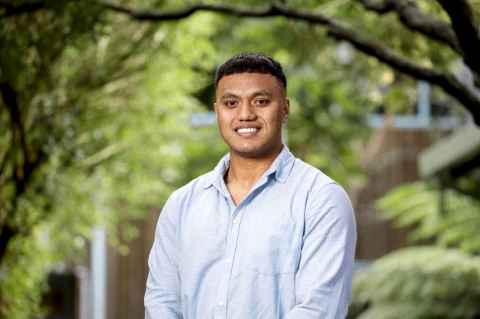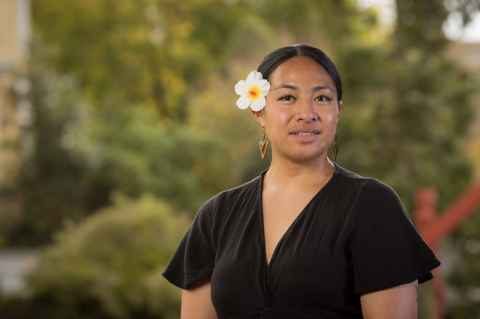 Privacy statement
The University of Auckland values the privacy of every individual's personal information and is committed to the protection of personal information. The personal information you provide during the UniBound application process and throughout any subsequent participation in the UniBound programme will be collected and held by the University in accordance with the Admission Privacy Statement.
By proceeding to register your interest in this programme, you acknowledge that you have read, understood and agree to the terms and conditions stated in this document.