10 tips to nail your first week of classes
Your first week on campus is an exciting time; you'll meet new people, experience being in a lecture and be able to take part in lots of fun stuff happening on campus. Here are our top ten tips to nail your first week of classes!
Say hi to the people next to you in lectures
Chances are they're feeling exactly like you and will respond to a friendly face. You don't have to end up best buds but maybe you'll share notes one day or grab a coffee after class.


Get familiar with online tools
Knowing your way around Zoom and being familiar with online etiquette will be quite handy in the event things change. Check out our resources to ace those video calls in no time!


Know your way around campus
Finding your way around campus can be a bit daunting and room numbers can be hard to understand until you get the hang of it. Read up on how to find your classes and get around campus. Head to Student Hubs, your physical gateway to Waipapa Taumata Rau | the University of Auckland.


Get involved!
Some people you meet at uni could be your friends for life (cheesy but true). Join a club (there are more than 200 to choose from!); find out about volunteering opportunities; say hello to your AUSA executive at AUSA House or grab lunch with someone you've met in class.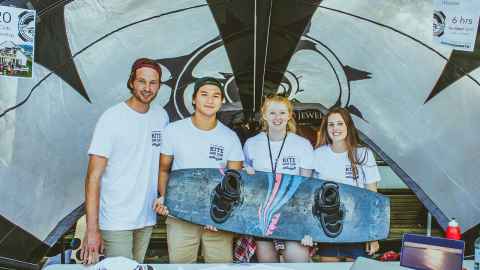 Check back regularly on CANVAS
CANVAS is where you'll find important information, course outlines, readings and required textbooks.


Get comfy
Wear something you'll be comfortable in for the whole day (pro tip: bring a jersey if you tend to get cold, there's a reason why the Fisher and Paykel Auditorium is nicknamed 'the fridge'). Campus style is pretty laid-back, but not quite pyjama territory. Oh and it's wise to carry an umbrella – you never know when it's going to rain in Auckland!


Become a Class Rep
During your first week of classes, your lecturers will ask who wants to be a Class Rep. This is an important position – Class Reps advocate for the class they represent, helping to come up with solutions to problems that affect all students. If you have leadership inclinations, find out more about the role and when the time comes, put that hand up! (It doesn't hurt that this position also looks great on your CV!)


Find out about IT services and support
Get familiar with the IT services and support on campus so you know what to do if you need to print or find out how to access lecture recordings. Did you know you're eligible to receive Microsoft Office 365 for free?


If in doubt, ask!
There are lots of ways to find out what you need to know, and there are plenty of people around to help. You'll get the hang of it, but ask away in the meantime. Visit your faculty student centre, talk to your lecturers and tutors, ask your classmates, contact your UniGuide, look up your query online or look out for a UniCrew member wearing a navy t-shirt.


Two words: tactical snacks.
Uni days can be long – don't get hangry. If you want a quick bite, you can find something on campus.