Undergraduate study in Biotechnology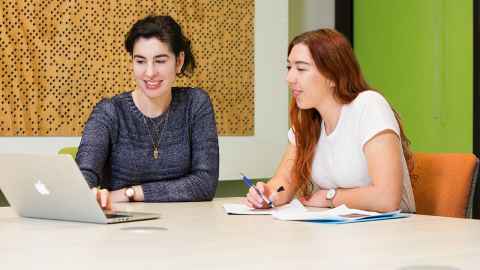 What can you study in Biotechnology?
As a Biotechnology student you can study some of the following topics:
Biochemistry
Fermentation technology
Genetics
Immunology
Innovation and entrepreneurship
Medical technology
Microbiology
The social, legal and ethical place of biotechnology in society
Studying Biotechnology provides you with a strong foundation in biological sciences, biotechnology and entrepreneurship. The programme enables you to be taught by specialists from the Faculty of Science, the Business School and the Faculty of Medical and Health Sciences.
From 2019, we'll be offering Biotechnology as a dedicated pathway within the Biological Sciences major.* This means that you'll study a Bachelor of Science majoring in Biological Sciences, and you can choose to take a group of courses with a focus on Biotechnology.
Studying a Bachelor of Science majoring in Biological Sciences with a Biotechnology pathway, from 2019
Structuring your programme in Biotechnology
Where can undergraduate study in Biotechnology take you?
The three-year BSc major in Biotechnology can provide you with an appropriate academic background for a professional career in the traditional and emerging biotechnology industries. Standards are high, but career prospects are excellent; you will build a strong foundation in the biological and engineering basis of biotechnology and learn about new technologies in the field.
Jobs related to Biotechnology
Biotechnology companies
Brewing, dairy and other traditional fermentation industries
Crown Research Institutes
Diagnostic facilities in medicine and agriculture
Pharmaceutical companies
Universities
Further study options
Scholarships and awards
Each year we award scholarships and prizes to thousands of students.
Find out about the scholarships you may be eligible for, search available scholarships or begin an application by visiting Scholarships and awards.
Help and advice
For further information and advice, please contact the Science Student Centre.
Science Student Centre
Level G, Room G 20
(beside the entrance to the Large Chemistry Lecture Theatre)
Building 301
23 Symonds Street
Auckland 1010
Phone: +64 9 923 7020
Email: scifac@auckland.ac.nz
Web: www.sbs.auckland.ac.nz