Computers
Access to computers is provided in the Davis Law Library in student study spaces:
The Davis Law Library Computer Lab is a training facility for all students.
The Upper Chamber, on the mezzanine floor, is a multi-function computing area comprising 30 networked computers and printers.
The Disability Resource Room provides electronic access to computers for students with visual disabilities. 
Study space
There is a study space available for students on level four of Building 810 - 1-11 Short Street. It's open from 8am to 6pm, (Mon - Fri), and includes a full kitchen.
Parenting room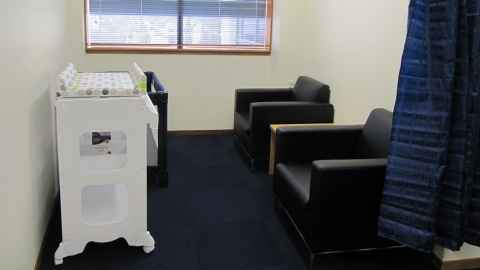 The parenting room which is opposite the Northey Lecture Theatre, next to the sick bay is available to all Law staff and students who are parents of children under the age of two. This is a quiet and private space so parents can feed, breastfeed or express milk for their children. This space also contains a nappy changing station, nappy disposal unit, cot, small fridge, microwave and kitchen sink – along with a soft light for sleeping. The room is unlocked 24/7 Monday to Friday but can be locked from inside to ensure privacy (if required).
Work rooms
As a law student you can access special rooms where you can study quietly. There are even private rooms for Postgraduate and PhD students wishing to study alone or in project groups. 
If you are studying Law, particularly as a postgraduate or PhD student, you'll find work rooms set up specifically for this purpose. These require a key and/or access card. You can book these rooms or just hope one is available when you need it. 
There is also a large room available for all Law students, not only those at postgraduate or PhD levels. It can be accessed without a key and access card.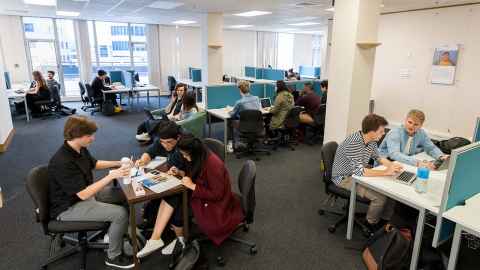 Large shared study room
For all Law students (undergraduate, postgraduate and PhD)
Room 430, level 4, building 810, Short St
42 workstations
First come, first served basis
Two large printers in the print room next door
A large kitchen next door
No access card or key required
Open: 8am-6pm, Monday-Friday
Private single rooms – PhD students only
Rooms 703, 705, 707 in building 810, Short St
Keys are required for these rooms
Also, large workroom 711 for PhD student use only – access card required, no key
Collect keys from the Reception Law Student Centre, Level 2, Building 810
To request  a room, email our Postgraduate Adviser
Open: 8am-10pm, Monday-Sunday 
Private single rooms – Postgraduate students 
Rooms 409, 413 and 415 
Level 4, building 810, Short St
Kept unlocked but needs an access card
Open: 8am-10pm, Monday-Sunday
Wireless access
The Law School has a wireless network - part of a campus-wide network, so that students working with laptops in the library will have internet access. For further information, please visit wireless network.
Second-hand bookstall
The Law Students' Society runs a second-hand bookstall in the first two weeks of Semester one. Students are advised to look for notices giving details of time and place.