Janet McLean's research has earned her an international reputation as an outstanding scholar. She has also championed research in the Faculty and the University.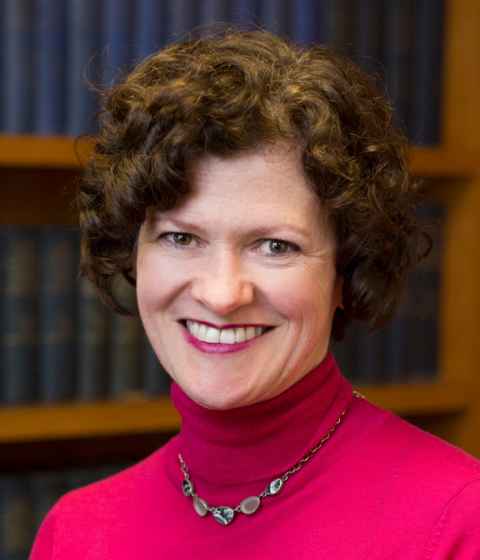 Janet McLean's research interests include the public-private distinction, the nature of the Crown, Bills of Rights, bureaucratic design, public contracting, the history of administrative law, freedom of information and the nature of unwritten constitutions.
Her latest Law Foundation-funded book with Dame Alison Quentin–Baxter This Realm of New Zealand: The Sovereign, The Governor-General, The Crown, was published by Auckland University Press in 2017.
Janet's book Searching for the State in British Legal Thought (CUP 2012) has been described in the Harvard Law Review as a "comprehensive and multidisciplinary work", noting that it draws on political theory, legal doctrine, and intellectual history in its examination of British conceptions of the state.
This rich complexity and depth, characteristic of all of her large and wide-ranging body of work, has earned Janet an international reputation as an outstanding scholar.
Recognition has also included the Legal Research Foundation's 2013 prize for the best law book published by a New Zealand author, and a long series of international speaking invitations. One recent invitation was to contribute to a special issue of the renowned International Journal of Constitutional Law.
Aside from her own research, the Professor of Law at the University of Auckland and Associate Dean (Research) is a passionate advocate for research in the Faculty and the university. She has mentored many emerging researchers, has been instrumental in helping several colleagues win major research grants and has facilitated visits by internationally renowned scholars such as, most recently, Professors Tom Poole (LSE), Jerry Mashaw (Yale) and Alan Page (Dundee).
Before returning to Auckland in 2012 she held the Chair in Law and Governance at the University of Dundee. She has held visiting fellowships at Woodrow Wilson School of Politics and International Affairs and the Program in Law and Public Affairs, Princeton University (2009), and at The Australian National University (2001) and was the George P. Smith Distinguished Visiting Professor at Indiana University at Bloomington (2003).
She has acted as an advisor to the New Zealand government serving on the Legislation Advisory Committee and on a ministerial inquiry into Human Rights Protection in New Zealand (2000).
In addition to her books, she's written numerous articles about administrative law, human rights, the public private distinction, the political constitution, and unwritten constitutions.