Lori Liang completed a Master of Arts in Translation Studies and now works as a medical interpreter for the Auckland District Health Board.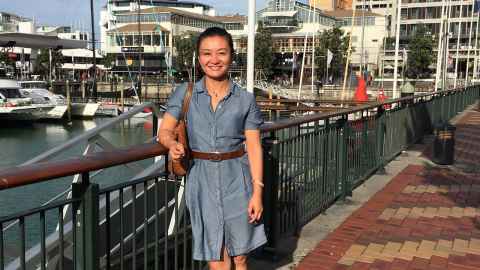 Key facts
Career: Medical interpreter
Programme: Master of Arts
Subject: Translation Studies
"My role as a medical interpreter involves assisting patients and their family to communicate with healthcare providers, such as physicians, psychologists, and nurses. I also translate medical documents and information sheets that are provided to Chinese patients.
"My Arts study has equipped me with practical and up-to-date translation tools, as well as the theoretical frameworks to guide my interpreting and translation work.
"I completed a Postgraduate Diploma in Translation Studies at the University of Auckland while working as a part-time interpreter, before undertaking a Master of Arts in Translation Studies.
"While completing my masters study I became a full time medical interpreter and translator at Auckland District Health Board. Study at the masters level further broadened my knowledge of translation and interpretation.
"Due to my interest in medical interpreting and cross-cultural communication, I undertook my dissertation in this area, looking at medical interpreters and their roles as language facilitators and cultural advisers in medical settings.
"I found postgraduate study a great way to further knowledge on a special area of interest. My MA in Translation Studies not only provided the specific tools and skills that enabled me to start my career, but also widely transferable skills such as research and critical thinking.
"The supervisors in Translation Studies were very helpful and supportive through my study, which made my study journey very pleasant and fun."