The Faculty of Arts works closely with universities across the globe to offer meaningful opportunities for collaboration and exchange, including joint research and supervision, co-taught teaching and learning, and staff and student exchange. Explore some of the relationships we've built.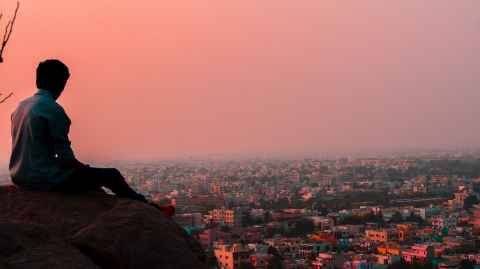 FLAME University
FLAME University is a co-educational, liberal university located in Pune, India. The institution's academic programmes are led by Vice-Chancellor Dr Dishan Kamdar and are designed to provide students with the necessary skills to undertake prominent roles in their chosen fields.
FLAME combines the preservation of knowledge with a spirit of innovation and adventure. Their programmes bring together pioneers from leading academic institutions to instil curiosity, broaden horizons, and develop leadership skills. This unique interdisciplinary approach enables students to excel in an increasingly complex global economy and professional landscape.
University of Hyderabad
The University of Hyderabad is a top-ranking public central research university located in Hyderabad, Telangana, India and led by Vice Chancellor Basuthkar Jagadeeshwar Rao (aka B.J Rao). Founded in 1974, the university now has more than 5,000 students and 400 faculty staff across multiple disciplines.
The university is particularly noted for its 2300-acre campus, which is home to over 734 flower plants, ten species of mammals, 15 species of reptiles, and 220 species of birds.
Hyderabad is recognised as an Institute of Eminence by the University Grants Commission, and in 2015 received the Visitor's Award for the Best Central University in India from the President.
Ahmedabad University
Ahmedabad University is a private, non-profit university in established in 2009 by the Ahmedabad Education Society, and currently led by Vice Chancellor Professor Pankaj Chandra.
Comprising of three schools and seven centres, the university offers a liberal education and degrees in Humanities and Social Sciences focused on research, interdisciplinary scholarship, and learning.
University of Hawai'I at Manoa
The University of Hawaiʻi at Mānoa (U.H.) is a research University founded in 1907 and based in Honolulu. Led by the current Vice Chancellor Michael Bruno, it is the flagship campus of the University of Hawaiʻi system and offers over 200 degree programmes across 17 colleges and schools. U.H. graduates make up 44% of Hawaii's state senators and 51% of its state representatives.

The University is accredited by the WASC Senior College and University Commission, and governed by the Hawaii State Legislature and a semi-autonomous board of regents. It also a member of the Association of Pacific Rim Universities.
 
If you would like any further information on our faculty partnerships please fill in this form.