Community college lecturer
Malaysia-based community college lecturer Charles Cheng chose the MTESOL to develop his teaching career.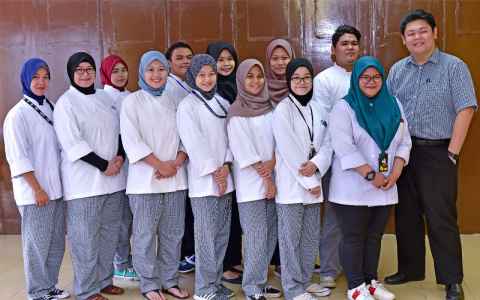 Key facts
Career: Lecturer
Programme: MTESOL
Subjects: Teaching English to Speakers of Other Languages
"I was looking for something to challenge myself intellectually and professionally and the University of Auckland's MTESOL programme seemed like something that could help me achieve that objective.
"The Faculty of Arts is staffed by world-renowned experts in my field, and I was glad to find out that they are not only very knowledgeable, but also immensely approachable and passionate about what they do. They are teachers themselves and understand what teachers actually do and the professional challenges that we face in our career.
"The MTESOL programme pushes you constantly and challenges you to question what you think you know and what you have always done as a teacher.
"The University is always there to provide constant support and pastoral care to ensure that you maximise your potential.
"I was able to connect with people of different nationalities, background and — most importantly — ideas.
"The MTESOL programme will train you to become a researcher and thinker of the best quality. It is truly an international and intellectual place to be."