The Global Studies team and the University of Auckland are here to help and support you.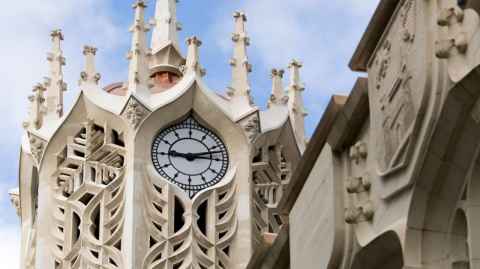 You can access specialist advice and a range of personal support services to help you on your Global Studies journey.
Global Studies enquiries
You can book an appointment with our Student and Programme Adviser if you need degree planning advice or would like to have an in-person conversation. Please contact:
Dr Lana Kostrykina
Global Studies Student and Programme Adviser
Email: s.kostrykina@auckland.ac.nz
Book an appointment

General enquiries
For all general enquiries, including admission, enrolment and course advice queries, contact our student support team online.
Alternatively, you can call us:
Auckland: (09) 923 5025
Outside Auckland: 0800 61 62 63
International: +64 9 373 7513
Learn more about the Bachelor of Global Studies
Or download our Global Studies Prospectus.
How to apply
Learn more about applying with our step-by-step guide for applications, admission and enrolment.
Explore resources for undergraduate admission.
Auckland University Global Studies Society's mentorship programme
AUGSS are fellow students who represent the Global Studies cohort and advocate on your behalf. They run a range of events and initiatives to strengthen the Global Studies community and help students connect with each other.
AUGSS organise a mentorship programme connecting first year Global Studies students with mentors from second year or above to help them get settled at the University and provide advice and support. Mentors attend events with mentees, make sure they have regular check-ins and generally provide a friendly face.
Personal support
Find out about services available at the University to support your learning, your health or to meet your personal or community needs.
Learn more about personal support.
Be well
Be well offers a range of tools and information to help you care for your physical, emotional and spiritual wellbeing, so you can thrive.
Find out more about Be well.