Episode 4 - Muscles and bones
Our host Reuben Keeling is joined by two of our emerging researchers from the Musculoskeletal Research Group - Dr Julie Choisne and Dr Geoffrey Handsfield.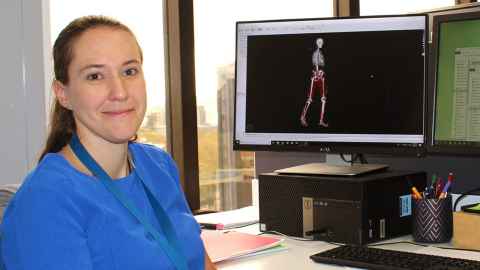 In this podcast they discuss their research into muscles and bones, in particular their focus on helping young children with cerebral palsy, which is the most common cause of physical disability worldwide. Julie and Geoff also talk about what brought them to the Institute and New Zealand from their home countries.