Book our workshop facilities
Request to book workshop equipment and have a technician on hand to help you.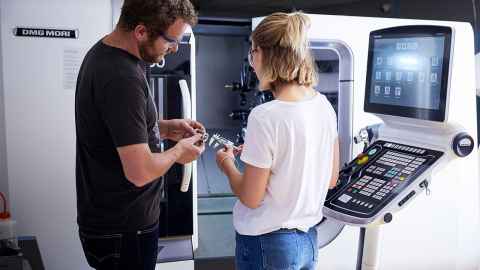 How to book
Please contact Stephen Olding to discuss your requirements and to book a convenient time to use the equipment. The hire charges are presented below.
Stephen Olding
Technical Services Manager, ABI
Email: s.olding@auckland.ac.nz
Bookable facilities and charges
Effective from 2018. All prices are exclusive of G.S.T and subject to change.
CNC machines
To use the CNC machine it costs $100 per hour with a technician.
Workshop and other equipment
The cost for the workshop and other equipment is $65 per hour with a technician.
MicroCT scanner and X-ray microscope
You can find out more about this equipment, including service information, bookings, opening hours and hourly rates.
More information: Hire our MicroCT and X-ray microscope.