Episode 8 - Success in and beyond academia
Listen in on a panel discussion from the ABI Research Forum 2020 – the topic for the panel was Success In and Beyond Academia.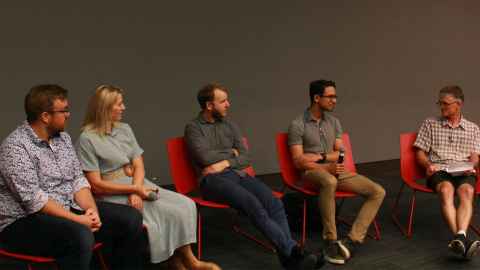 On the panel we have Dr Tim Angeli from our Gastrointestinal Research Group, ABI Deputy Director Professor Merryn Tawhai, Rhys Williams from ABI startup I Measure U, Marco Schneider from ABI startup Vivify and Ju Zhang from ABI startup Formus Labs, with Professor David Budgett as the moderator.

Each year, ABI holds a Research Forum to bring the whole Institute together and celebrate what we've accomplished. We held key seminars, discussion panels, student poster competitions, three-minute thesis presentations and more.

To see videos and other info from the ABI Research Forum 2020, subscribe to the Auckland Bioengineering Institute Youtube channel or follow us on social media @bioengineeringinstitute.