Episode 3 - Women in science
Our host Reuben Keeling is joined by Dr Alys Clark and Dr Jenny Kruger to talk about women in science.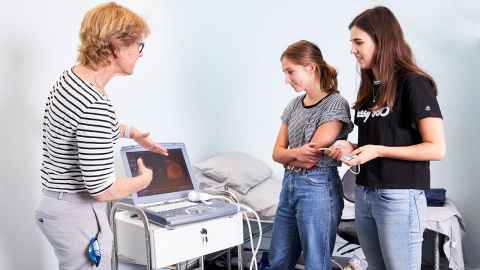 We are blessed to have many talented and inspiring women at the Auckland Bioengineering Institute. In the first episode we talked with our Deputy Director, Professor Merryn Tawhai, and on this one we chat with Dr Alys Clark and Dr Jenny Kruger about their research, their role models and the amazing women they work with. Have a listen - and encourage the women in your life to study science.