We use anatomically accurate computational models to explore the micro- and macro-scale interplay in human joint mechanics in growth and development, aging, and disease.
Our research
1. Biomechanics of foot morphology (Qichang Mei, Justin Fernandez, Vickie Shim)
2. Infant biomechanics in first 2 years of life (Ricardo Florez, Justin Fernandez, Thor Besier)
3. Foot bone remodelling in forefoot strike runners (Julie Kim, Justin Fernandez, Thor Besier)
4. Hip joint modelling for orthopaedic application (Andi Liu, Justin Fernandez)
5. A Framework to Fuse Subject-Specific Musculoskeletal Models into Knee Finite Element Analyses (Mousa Kazemi).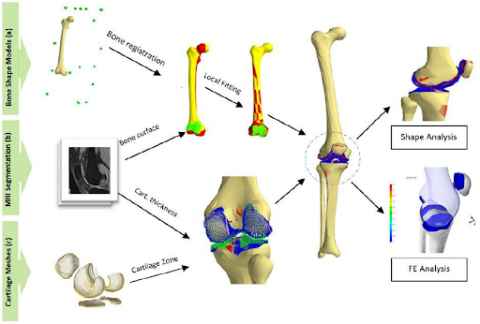 6. Trapeziometacarpal Joint and Metacarpal-Trapezoid-Scaphoid Joint Osteoarthritis (Marco Schneider)

7. Anatomical adaptations to varying functional demands in the primate thumb (Marco Schneider)
8. Reproducibility in simulation-based prediction of natural knee mechanics (Marco Schneider, Nynke Rooks, Thor Besier)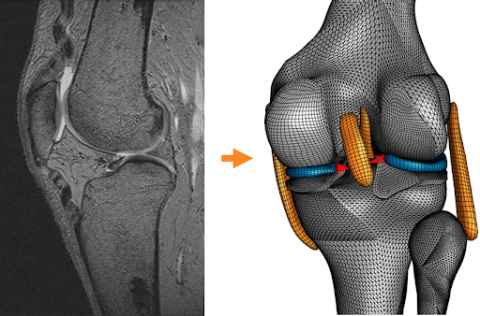 9. Multiscale characterisation of human joint tissues in vivo using photon-counting spectral CT (Marco Schneider)
Members
Thor Besier
Justin Fernandez
Mousa Kazemi
Andi Liu
Qichang Mei
Nynke Rooks
Marco Schneider
Vickie Shim
Hooman Zarreh
Collaborators
Stanford University
Brown University 
KULeuven
MARS Bioimaging Ltd
ANU
Funding