Learn more about Professor Carla Houkamau and Andrew Patterson, joint Deputy Deans of the Business School.
Carla is a Professor in the Department of Management and International Business. She is of Ngāti Porou, Ngāti Kahungunu, Ngāi Tahu and Pākehā/New Zealand European descent.

Carla joined the Business School as a Post-Doctoral Research Fellow in 2007 after completing her PhD in Social Psychology at the University of Auckland. Carla has previously held the Directorship of the Dame Mira Szászy Research Centre for Māori and Pacific Economic Development. Prior, Carla was Associate Dean Māori and Pacific Development for the Business School between 2017 and 2019. She held the role of Academic Director for the Business School Tuākana Programme for over six years between 2011 and 2018. Carla also serves on the University of Auckland Māori Business Leaders Awards Steering Committee.
Carla is an award-winning researcher having been awarded a Business School Early Career Research Excellence Award and University of Auckland Group Excellence Award (as part of the NZAVS). Her collaborative research using the Multidimensional Model of Māori identity and Cultural Engagement (MMM-ICE) has been recognised nationally and internationally for advancing ethnic identity research using psychometric measures and large samples. Carla currently leads the largest longitudinal study of Māori identity, financial attitudes and behaviour (Te Rangahau o Te Tuakiri Māori me Ngā Waiaro ā-Pūtea | The Māori Identity and Financial Attitudes Study) for which she received a full standard Marsden.
Outside of the University, Carla is an Academic Adviser for Behavioural Science Aotearoa, a Department of Corrections initiative that applies evidence from social sciences to ensure justice policies and processes are research informed. She also provides education to a wide range of community groups on the impact of implicit bias on Māori in New Zealand particularly in relation to health and education.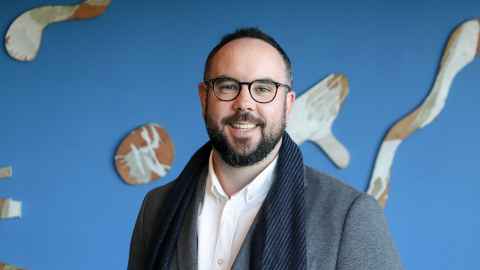 Andrew joined the Faculty in 2014 as a Professional Teaching Fellow in the Department of Management and International Business. His specialist areas are negotiation, conflict resolution, general management, and teaching and learning. He is in his 19th year working in tertiary education. Andrew has served in various service and leadership capacities including as Associate Dean Faculty and the University's Academic Lead and Programme Board member on QS Future17 – an international sustainable development goals challenge involving multiple universities.
He is the recipient of a QS-Wharton Reimagine Education Award, three University of Auckland Business School teaching excellence awards, and has been invited to share his work on negotiation teaching and integrating virtual reality into business curricula and participate in various forums including at Renmin University of China, Beijing, and Harvard Law School. He has published work on negotiation, employment relations, and teaching and learning in local and international journals.
Outside of the university Andrew has contributed to the education and professional accreditation portfolio of the Arbitrators' and Mediators' Institute of New Zealand. He delivers negotiation seminars, training, and consultation across several contexts, and has advocated on behalf of workers and employers through formal dispute resolution processes.