Operations and Supply Chain Management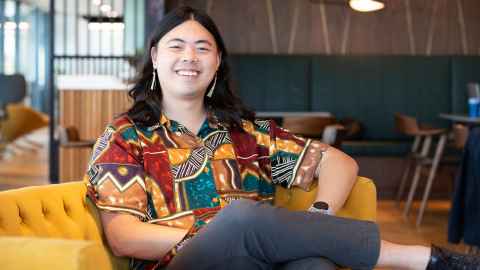 Overview
Operations and Supply Chain Management (OSCM) is concerned with all the facilities, processes and activities related to the journey of goods and services from the manufacturer/provider to the customer, as well as their reverse logistics. OSCM can be fast-paced and challenging, but if you enjoy finding creative solutions to problems and new ways to improve processes, this could be a very satisfying career for you.
Operations and supply chain managers are responsible for managing the integration of design, resources, processes and customer requirements. Their goal is to improve the efficiency of the supply chain and reduce costs. For that reason, they need to have oversight of the entire process, including:
Customer relationship management
Demand management

Order fulfillment
Quality control
Business process improvement
Manufacturing flow management
Supplier relationship management
Product development and commercialisation
Returns management

Current trends in OSCM
Fostering greater collaboration between customers and suppliers
Increasing focus on sustainability and ethical integrity in supply chains
Managing and mitigating supply chain risks
Understanding the implications of new technologies on the supply chain, including automation and blockchain applications
Better understanding of the total cost and service implications of alternate ports of entry, to help improve supply chain costs and performance

Adopting a demand-driven focus to manage demand more efficiently
Seeking cost improvements around inventory management, logistics operations, material management and manufacturing costs
Cashing in on the economic benefits to be gained from outsourcing all or part of a supply chain operation
Growing the e-commerce sector
Developing more efficient product lifecycle management processes
Addressing concerns about worker exploitation and modern slavery in supply chains
What does the future hold?
Sustainability in supply chains will become the expected norm, as consumers become more environmentally conscious and look to corporations to do the same. Initiatives will stretch throughout the value chain, from packaging to transportation and waste management.
E-commerce will continue to grow, and package volumes will increase. Going forward, there will be more emphasis on reusable packaging, and a widespread uptake in reducing, reusing and recycling amongst consumers.
Most companies will digitise their supply chains, if they haven't already. Digital supply chains are leaner, help eliminate waste and minimise obsolescence through the use of advanced algorithms to evaluate multiple scenarios and create the best plans.
Source: Supply Chain Dive

What skills and attributes can I gain from my OSCM major?
An in-depth understanding of OSCM concepts, theories and practices
Practical application of knowledge
Problem solving and critical thinking
Logical and quantitative thinking
Independence – the ability to work without close supervision
Ability to measure and evaluate systems and processes
Ability to develop sustainable OSCM business practices
Written and oral communication skills
Technological savvy
Commercial and business judgement and initiative
Relationship-building skills
Effective teamwork
Planning and organisational skills
A commitment to ongoing learning
OSCM career options
Possible roles include:
Operations analyst/consultant/manager
Supply chain analyst/consultant/manager
Business process engineer/designer
Change manager
Enterprise systems consultant
Operations analyst/consultant/manager
Production and scheduling planner/manager
Purchasing officer
Project manager
Quality manager
R&D manager
New product development manager
Where do OSCM graduates work?
Operations and supply chain managers are in high demand and not just in manufacturing. Graduates could find work in any industry where processes are important and products or materials are moved: fast moving consumer goods, healthcare, banking, education, state-owned enterprises, government, military, transport, aviation, entertainment, nonprofit, retail, energy, and of course, the freight and third party logistics industry.
Major recruiters for OSCM students and graduates
University of Auckland clubs and societies for OSCM students
Professional associations for OSCM students and graduates
Depending on your area of interest, you could join one or more of these professional organisations:
Social media networks such as LinkedIn, Facebook and Twitter can also help you to keep up-to-date with industry knowledge, events and job vacancies.
Useful resources
Careers New Zealand
The Careers New Zealand website provides useful salary information for a range of business and industry roles, as well as information on the difference a qualification makes to what you are paid, and advice on negotiating your salary. You can also search for salary information by job.
Prospects
Prospects specialises in advice for UK university students and graduates. Much of the information is relevant to New Zealand students.