Careers in Health Sciences
What can you do with a Health Sciences qualification?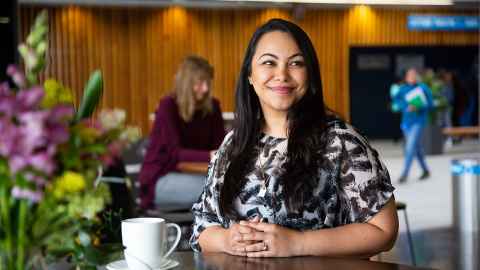 Nearly half of all people working in healthcare are involved in non-clinical roles.
Non-clinical roles can be incredibly rewarding with a number of opportunities for growth in your career. For example, you may start out as a health educator, and with further study and experience, you could move into a management role where you could have a hand in affecting policy and identifying, designing and evaluating initiatives to improve the health of populations.
Choosing a career in Health Sciences opens up a range of exciting opportunities in the health and social sectors, including but not limited to:
Policy analyst
Health service manager
Business development manager
Health economist
Health protection officer
Community addictions counsellor
Population nutrition specialist
Health promoter
Health researcher
Consultant
If this sounds like the career for you, check out our Bachelor of Health Sciences.
Bhavya Dhar studied a Bachelor of Health Sciences and a Postgraduate Diploma in Public Health. She now works as a Business Analyst/Evaluator at South Auckland Social Investment Board.
Interested in a Health Science career but may not have the entry requirements?
You may need to first study for the Certificate in Health Sciences. This is a one-year certificate that prepares people of Māori and Pacific whakapapa/ancestry for tertiary study in the health profession.
There is also a range of scholarships and alternative entry schemes available. To find out if there is one for you, contact the Student Hubs.
Meet our students and hear what they have to say