Chill with your friends in these spaces around Grafton Campus.
Grab a bite to eat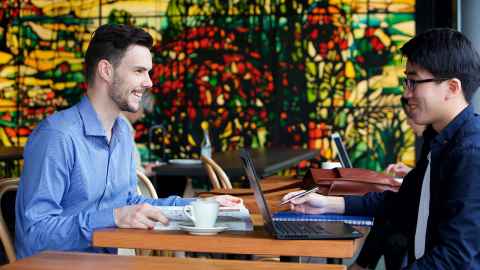 It's got coffee, daily deals and plenty of indoor and outdoor seating - what better place to catch up with friends than Grafton Campus' own Superfino Cafe? Open Monday-Thursday 7.30am-6pm and Friday 7.30am-7pm, Superfino Cafe is spacious and convenient.
There is also a good selection of places to buy food within walking distance of Grafton Campus if you continue walking along Park Road. Auckland Hospital has its own food court with a variety of options available to the public.  
Get outdoors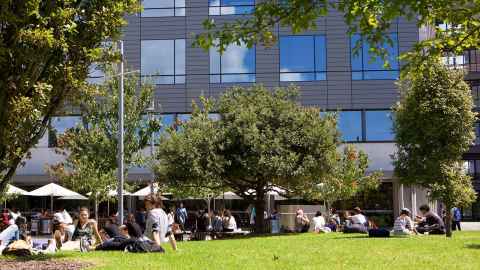 When the weather is fine, many of our students enjoy sitting on the grass on the campus lawn. Situated at the front of the campus, you can lie in the sun or relax under the shade of a tree. In the past, we have hosted events using this outdoor area, including our 50th Anniversary Open Day and Student Block Party.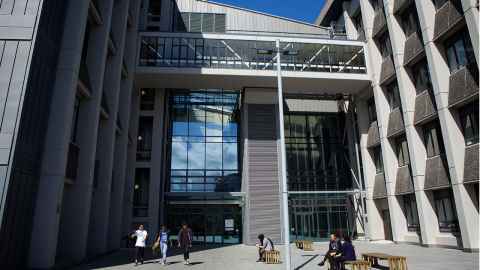 If you walk through the Atrium to the back doors, you will find a courtyard sheltered from the sun. This is a popular location for students wanting to take a seat on the benches or play handball with friends.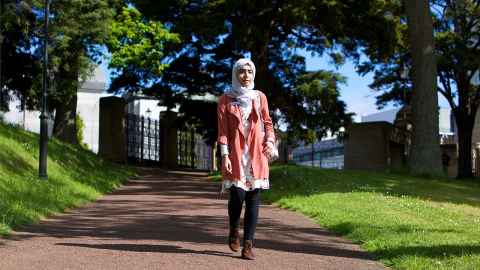 Grafton Campus is situated within close proximity to two beautiful parks. Across the road is Auckland Domain, containing footpaths, ponds, and the Winter Gardens. Outhwaite Park is a smaller park, situated around the corner on Carlton Gore Road.
Take a seat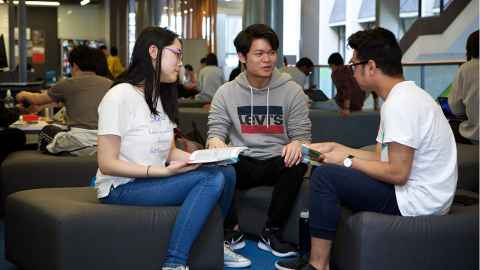 There are a range of comfortable chairs and couches across campus where students can take a seat and chat with friends. The largest  student area is outside the Student Commons on level 1 of building 505. The Student Commons has whiteboards, printers, a vending machine, couches and tables for student use.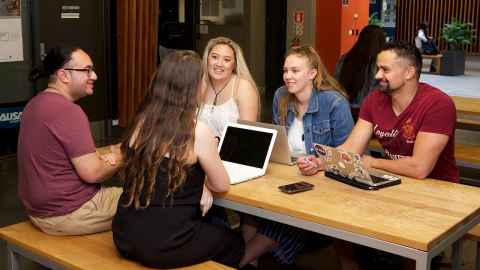 There are lots of tables and seats available in the Student Lounge.  Located between the main reception and the Student Commons, students can use this space to sit and chat, use the microwaves and sinks, or check out the student notice board. If you get a bit peckish while studying, there are also two vending machines for student use.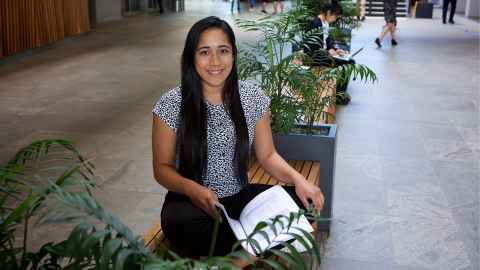 If you need a place to take a rest or sit and chat, most of our lecture theatres and seminar rooms have seating available outside. You can refer to the Grafton Campus Map for locations of our lecture theatres and seminar rooms.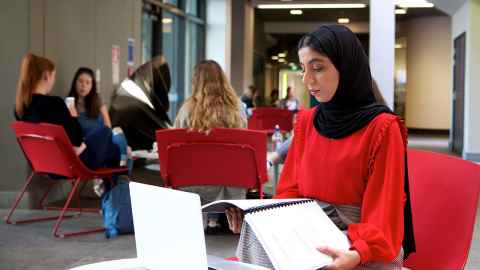 There are also seats and tables available at the back of Grafton Atrium. Hidden away behind the stairs, this is a spacious area with natural lighting.
Note: This area is sometimes used to host events, and will not always be available for student use.