After being pulled towards two potential career paths, Huma was delighted to find she could pursue both at the University of Auckland.
Huma's story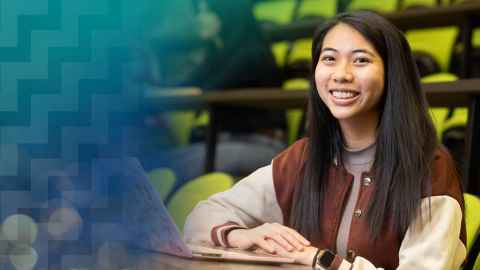 Our faculty's programmes gave Holly the tools she needed to pursue a Bachelor of Medicine and Surgery.
Holly's story
The Bachelor of Science in Biomedical Sciences gave Luca the opportunity to combine two things he's very passionate about: science and creative thinking.
Luca's story
Our Bachelor of Medical Imaging (Honours) programme gave Bhavya the opportunity to make genuine differences in people's lives.
Bhavya's story
As a graduate of the Bachelor of Nursing, Kieran O'Donnell is thankful for the facilities and expertise he could access during his time as a student.
Kieran's story
The Certificate in Health Sciences gave Jerome Mika the foundation he needed for his medical degree.
Jerome's story
The medical programme allowed Nikita-Moana to focus on things she is most passionate about: community health and the human body.
Nikita-Moana's story
Tahirah Moton (Ngāti Maniapoto) explains how the breadth of the Bachelor of Health Science deepened her understanding of health in Aotearoa New Zealand.
Tahirah's story