If you're a former student or staff member, discover how you can keep in touch with the Liggins Institute, hear about upcoming events, or support our ongoing work.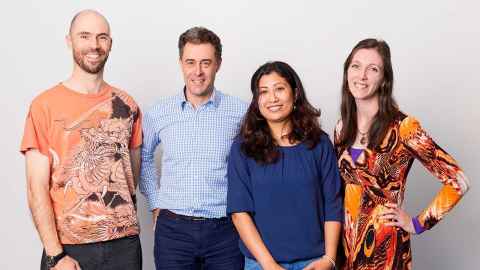 Keep in touch
Hear from staff and students
You can find out what your previous colleagues, supervisors and students are up to by visiting our library of lecture recordings. Research staff and students communicate their research at regular public lectures. Senior appointments of academic staff are marked by an inaugural lecture, which you can watch here.
Liggins Institute researchers also give regular lunchtime seminars about their work and their findings. You can check what's coming up in the events calendar.
Giving to Liggins
Philanthropic support is essential to the work of Liggins Institute researchers and we are currently seeking philanthropic support for PhD scholarships. This type of funding gives our academics the ability to attract the best and brightest students quickly, rather than having to wait for lengthy and time consuming grant applications to come to fruition – with the risk that they may not.
Find out more about how you can support the Liggins Institute.