Physics is the study of matter, energy and force working at scales from the very smallest fundamental particles up to the grandest scale of the Universe itself.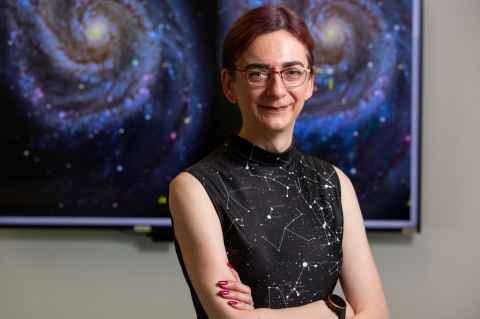 Te Kura Mātai Ahupūngao, the Department of Physics at the University of Auckland, are committed to providing a supportive, friendly, and stimulated environment that allows all students to thrive and succeed. We offer a comprehensive range of courses in physics with specialisations in environmental physics, geophysics, medical physics and imaging technologies, photonics, and space systems. We are proud of the teaching programme and ensure we employ the best pedagogy to aid student learning. For example, our first-year courses are delivered in a "studio" format that emphasises problem solving and engagement, improving student performance throughout your study in the department.

The University of Auckland is ranked first in Aotearoa New Zealand for physics and astronomy and the breadth of topics our researchers work on illustrates the range of problems physics helps you solve.

In Auckland we are working to understand how black holes are formed by massive stars, understanding the Earth's climate change, probing the interiors of volcanoes, determining how bacterial colonies grow and thrive and exploring the connection between particle physics and the Big Bang. We also use our knowledge of physics to create new tools and technologies, creating new devices for cubesats, building instruments to diagnose illnesses in living tissue and developing powerful new laser technologies. From some of these we have nurtured a string of thriving spinout companies.
We are happy to hear from prospective students so please get in touch if you have any questions about studying here or our research programme.
Head of Department
Te Kura Mātai Ahupūngao | The Department of Physics