Our Pacific futures research explores the various dimensions of environmental, social, cultural and political challenges confronting Pacific nations.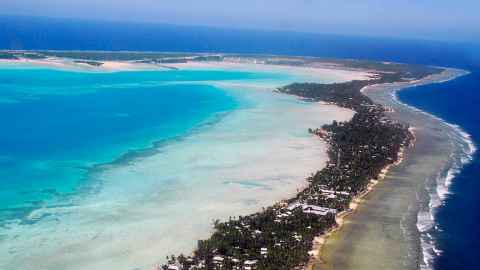 As the largest ocean basin in the world, the Pacific is host to a unique range of marine and terrestrial environments. Overlaying this biophysical template the inhabited island nations of the mid-Pacific and landmasses of the Pacific Rim possess a diverse range of cultural, social and political systems.
The Pacific is undergoing an immense environmental and geopolitical change that threatens the traditional pattern of life in many small island nations. Contemporary issues include defining the threats of climate change, resolving the impact of natural hazards, understanding the dimensions of physical and social vulnerability, exploring transformations in governance, identifying the challenges of development and sustainable livelihoods and evaluating the pressures of migration and urban expansion.
Confronting these challenges requires robust research to inform future decision-making in the Pacific. We have a tradition of research knowledge on Pacific issues. We maintain active research projects in Pacific communities and provide leadership in exploring these contemporary research questions.

Our research topics
Coastal and reef island change
Atoll island formation and evolution
Coral reef health
Coastal processes
Island vulnerability
Population change and migration dynamics
Urban development
Development and livelihoods
Diasporic Pasifika populations
Impacts of tourism and ecotourism
Disaster risk assessment and risk reduction
Participatory tools for livelihood assessment and environmental management
Participant action research
Our researchers