Graduate teaching assistants - expressions of interest invited
The Faculty of Science invites expressions of interest from postgraduate students for Graduate Teaching Assistant and Teaching Assistant positions.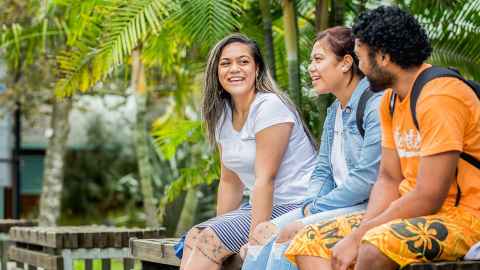 The following guidelines apply
We are unable to guarantee employment until enrolments are finalised.
GTAs supplement the teaching of permanent lecturers. They are expected to be a graduate and will normally be enrolled for a postgraduate qualification at the University, or will have finished their degree and be working for the remainder of the semester.
Positions are fixed-term and part-time. The priority is usually given to current graduate students.
The number of tutorial groups offered in any given course depends on enrolment numbers.
Students in receipt of a scholarship must comply with the relevant scholarship regulations. In the event of a scholarship being awarded after the appointment date, the appointee must inform the Head of Disciplinary Area and the Scholarships Office.
PhD and Research MA students must consult their supervisor(s) about their interest in tutoring.
Read more information about the GTA role including an outline of the expected duties.
Apply now
If you are interested in a role, please submit an expression of interest using the relevant links below. These forms can only be accessed and completed by students with a current University logon.