Professor Sir Peter Gluckman
Professor Sir Peter Gluckman is the founder of the Liggins Institute, a paediatrician, and the first person to hold the position of Chief Science Advisor to the Prime Minister.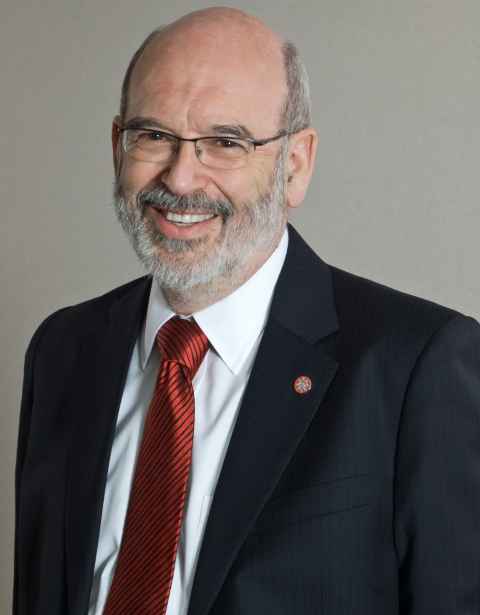 An international advocate for science, Sir Peter Gluckman has been instrumental in promoting the translation of discoveries in biomedical research into improvements in long-term health outcomes.
He's authored over 500 scientific papers and reviews and editor of eight books, including two influential textbooks in his subject area.
Sir Peter's research has won him numerous accolades and international recognition including Fellowship of the Commonwealth's most prestigious scientific organisation, The Royal Society (London).
He is the only New Zealander elected to the Institute of Medicine of the National Academies of Science (USA) and the Academy of Medical Sciences of Great Britain.
In 2009 he became a Knight of the New Zealand Order of Merit replacing the 2008 Distinguished Companion of the NZ Order of Merit, for services to medicine and having previously been made a Companion of the Order in 1997.
In 2001 he received New Zealand's top science award, the Rutherford Medal. He was named New Zealander of the Year by the New Zealand Herald in 2004.
Peter's work with organisations such as the WHO has brought growing recognition of the importance of a healthy start to life.
In 2009 he was appointed the first Chief Science Advisor to the Prime Minister of New Zealand (PMCSA), a position he held until 2018.

Science for policy, diplomacy and society

In 2018 the Office of the Prime Minister's Science Advisor (PMCSA) became the core founding group for the Centre for Science for Policy Diplomacy and Society (SciPoDS) within the Public Policy Institute of the University of Auckland. A combination of a think-tank researching issues where evidence-based analysis assists societal decisions and an academic programme, SciPoDS maintains close links with the Liggins Institute.