Discover what we do, how we can help you and how you can connect with us.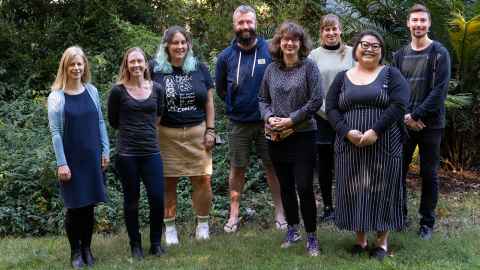 We recognise Māori as tangata whenua with distinct status under Te Tiriti o Waitangi , and support Māori staff and students alongside the SBS Pūtaiao Committee.
We also support University of Auckland equity and underrepresented groups, including:
Pasifika students and staff
LGBTQITakatāpui+ students and staff
Students and staff of refugee background
Disabled students and staff
Parents and carers
Women, men or gender-diverse people where there are barriers to access and success
Part-time and casual contract workers
We can help you with:
Links to support group networks including Rainbow, Refugee, Parenting and Women in Science groups.
Parental leave, promotions and grant applications.
Inclusive approaches to research and teaching.
Advice on accessing the university's support services for students and staff.
Incidents or equity-related issues that affect your study or work in SBS.

Support for students and staff facing mental health challenges
Accessing University of Auckland data, policies, and processes related to equity and inclusiveness
Contact the SBS equity committee, or any individual committee member, for confidential support or with your ideas for equity improvements in SBS by emailing sbs.equity@auckland.ac.nz.