Our partnership with NIWA provides a range of postgraduate research opportunities that will prepare students for careers in marine science.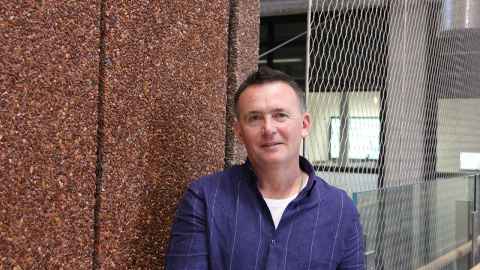 New Zealand is surrounded by ocean. Our coasts and marine environments are essential to our economy, recreation and heritage. As we increasingly become aware of the connections and changes occurring within the ocean, the importance of furthering our understanding to guide future decisions has never been so clear.
Our Joint Graduate School in Coastal and Marine Science aims to train the next generation of scientists and practitioners in this critical area. The school spans a huge range of coastal and ocean research, led by staff from many departments at the University of Auckland and NIWA.
We offer a vibrant community of students and staff working at the forefront of marine research. The Joint Graduate School runs gatherings for students, an annual school and other activities through the year to connect students and faculty across the university and the NIWA sites. Please email me to be added to the contact list. We hope you will join us!

Director: Neill Herbert
Email: n.herbert@auckland.ac.nz
About our partners
The National Institute of Water and Atmospheric Research (NIWA)
NIWA is a Crown Research Institute with a global reputation for expertise in water and atmospheric research.
NIWA seeks to enhance the economic value and sustainable management of New Zealand's aquatic resources and environments, provide a greater understanding of climate and atmosphere, and to increase resilience to weather and climate hazards.
Their coastal and marine research encompasses topics in ecosystems, resources, climate change, physical oceanography, ocean geology, fisheries, aquaculture, hazards, biodiversity, biosecurity, and Antarctica and the Ross Sea. 
To complement their expertise, NIWA has state-of-the-art facilities and technology, including aquaculture research facilities, ocean-going and inshore research vessels and powerful supercomputers.