What is Science Scholars?
Science Scholars is an exciting programme for students who are passionate about science from New Zealand and abroad.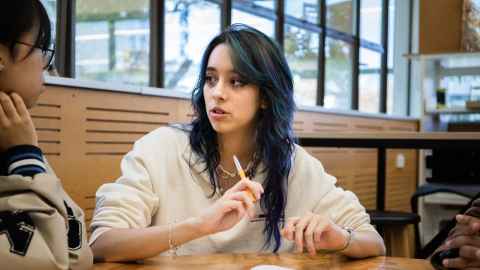 What does a Science Scholar do?
Completed in conjunction with the Bachelor of Science (BSc) or Bachelor of Advanced Science (BAdvSci(Hons)), the Science Scholars programme combines one-on-one mentoring with the cross-disciplinary interaction and research opportunities that aren't
usually available in undergraduate study. 
You'll join a select group of Science students, from across the faculty, who work closely with the University of Auckland's leading scientists and teachers to support and extend each other.
As you earn your degree you'll develop the skills you need to thrive in a science-based career, taking part in research activities and participating in specialised lectures and seminars.
Entry to the Science Scholars Programme is competitive, and we are interested in both your potential for academic success, and your engagement with activities outside the classroom.
Please note: If you are studying Biomedical Science, you can be a Science Scholar, provided you don't want to gain entry into the MBChB programme. The requirements for entry into Medicine mean your first-year courses are completely prescribed, and you don't have the flexibility to choose. 
What's in it for me?
You will be part of a vibrant scientifically focused community, with many chances to socialise as a group.
You will get into our research labs from day one. Research will be fully integrated throughout your degree, including a research project in your third year.
You will take part in a regular programme of seminars and discussion groups on big issues.

You will be assigned a mentor, who will guide you throughout your degree. You will also have access to academic counselling, including career counselling.
Your home department will invite you to seminars and give you the chance to meet distinguished visitors.
You will engage in enrichment activities that tap into the best research-informed teaching.

If you apply before the September deadline and are accepted into the Science Scholars programme, you are guaranteed a place in O'Rorke Hall in your first year. This includes students who live in Auckland.
Read more about the Science Scholars programme in this blog post from current scholar and chemistry and physics student Tom.
Make an appointment
If you would like to chat with the programme adviser you can book an appointment below – please ensure you choose the Science Scholars option.