Huapai Reserve in West Auckland is 15-hectares of kauri forest, mature kanuka scrub, areas of puriri, taraire, rewarewa and podocarps.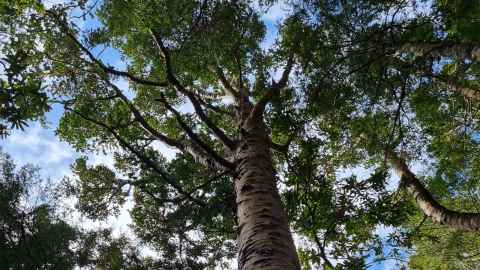 In 1947, the liquidators of Northern Fruitlands bequeathed 12 hectares of kauri forest to the University for preservation and research purposes. Two years later the University purchased an adjoining block of land to extend the reserve to 15 hectares.
Along with kauri and mature kanuka scrub, Huapai is home to gullies of distinct vegetation, including areas of kahikatea, tree fern, nikau palm and supple-jack.

Current teaching use
Field trip for GEOG 261: Climate and Hydrology
Sample collection for BIOSCI 338: Biology of Terrestrial Animals
Sample collection for BIOSCI 325: Plant Diversity and Function
Research examples
Kauri and drought
Kauri carbon project
Recent relevant research 
For more information about visiting or conducting research in the reserve, please email reserves@auckland.ac.nz.