The study of Clinical Pharmacy enables registered pharmacists to move into advanced practice and research roles.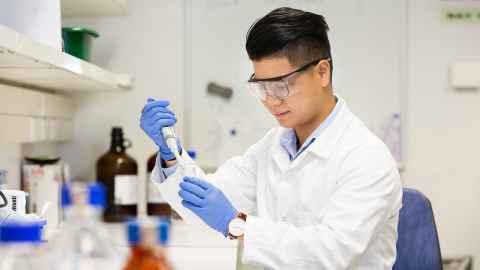 Subject overview
If you're a registered pharmacist who wants to move into an advanced practice role, Clinical Pharmacy could be the right subject for you.
Our postgraduate Clinical Pharmacy programmes aim to expand the experience of pharmacists in the development and implementation of patient-centred pharmaceutical care and medicines management plans in a wide range of therapeutic areas, and for patients with more complex clinical needs.
Where can Clinical Pharmacy take you?
Students with a qualification in Clinical Pharmacy may open themselves to a range of new professional opportunities such as pharmacist prescribing, inter-professional healthcare environments, pharmaceutical care planning, and medicines management and optimisation.  
Explore your study options in Clinical Pharmacy