Experienced pharmacists are trained to prescribe medicines, working alongside multidisciplinary clinical health teams.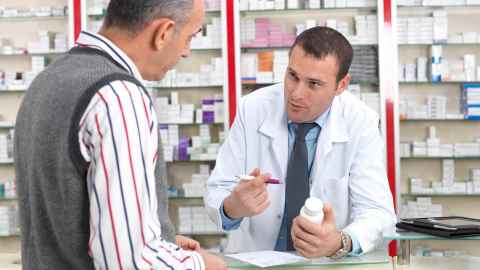 Subject overview
The aim of the pharmacist Prescribing qualification is to build on the clinical capabilities gained in the Postgraduate Diploma in Clinical Pharmacy, and equip pharmacists with the knowledge, skills and attributes to competently prescribe medicines within a collaborative healthcare team environment.
The programme is taught by a wide range of expert professionals including medical practitioners, bioethicists, lawyers, patient safety experts, clinical pharmacists and academic staff.
Where can Prescribing take you?
Pharmacist prescribers are experienced pharmacists who work in patient-focused roles in collaborative healthcare teams to optimise medicines use.
In primary care, general practitioners are now referring patients to pharmacists who assess the patient and work in partnership with them to optimise their ongoing medicine use and prescribe for them. Areas of prescribing practice include renal, diabetes, hypertension, gout and management of cardiovascular risk.
In hospitals, pharmacists are working as members of the clinical team who can now prescribe. Areas of prescribing practice include renal, emergency admission, surgical preadmission, parenteral nutrition, paediatrics and mental health.
Explore your study options in Prescribing